#femicide.
the rights of girls, teenagers, and women lives eclipsed by gender based violence.
every three days, a woman is murdered, according to the Centro de Investigación y Desarrollo de la Mujer (CIDEM).

Bolivia came first in physical and sexualised violence against women, perpetrated by their partner or ex-partner, with 53 % of all Bolivian women being affected. The dramatic situation in Bolivia results from a society that considers women the property of men. Bolivian machismo is part of the indigenous cultures. Girls and teenagers are particularly prone to be confronted with sexualised violence. 34 % of girls suffer sexual abuses before they are 18 years of age, mostly at the hand of family members, teachers or neighbours. Many cases of rape end with the death of the teenager. In cases of sexualised violence, victims are often blamed, for wearing "provocative" clothes or having "given consent". She is Fourteen years old.
"These children that you spit on as they try and change the world are immune to your consultations. They're quite aware what they're going through."
Bowie
#reimagine.
Recently I traveled to Bolivia with Actuality Media for documentary outreach featuring the work of international changemaker Freddy Candia - together my crew director J. Cole Gerkes, cinemaphotographer Ewelina Kolakowska and editor Brian Walsh produced Pedal it Forward.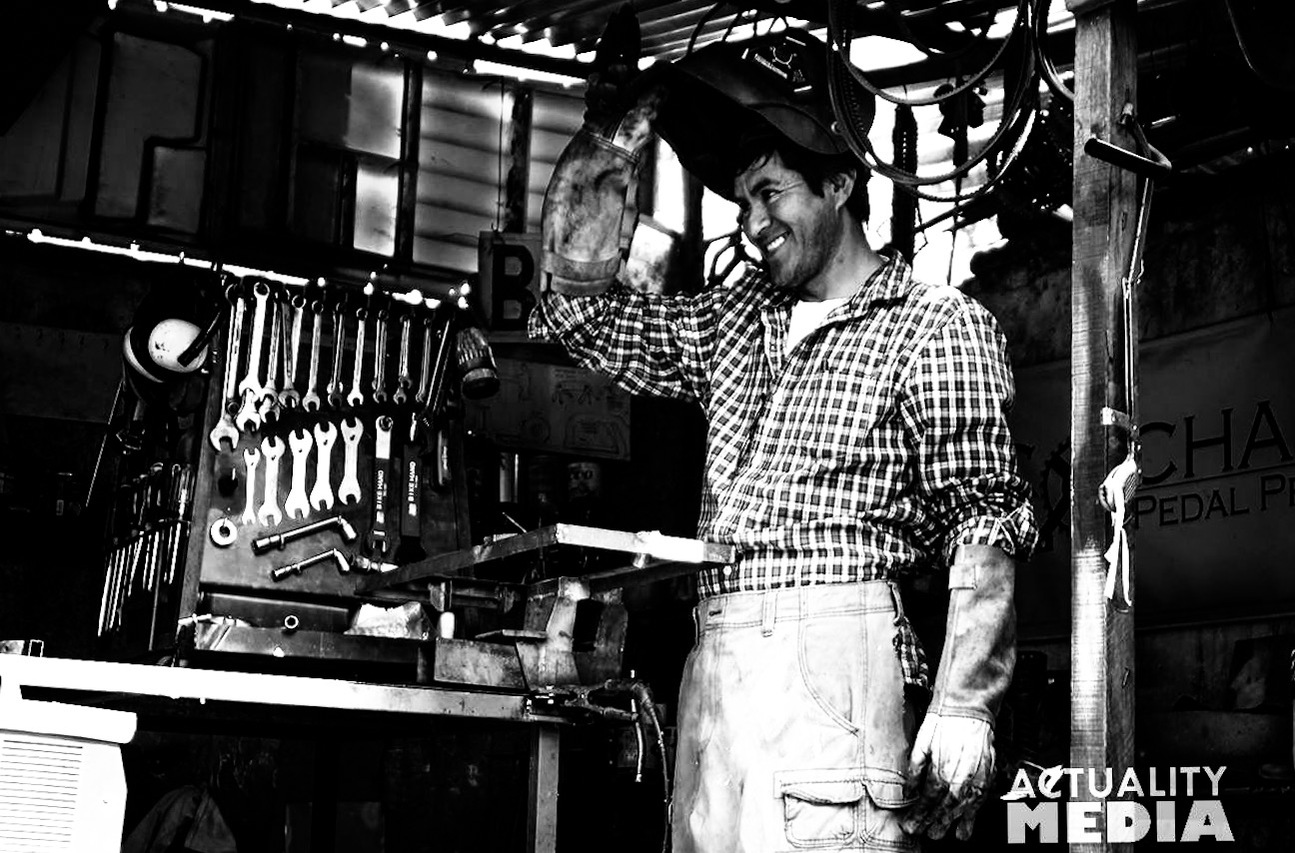 The Bolivian MacGyver Freddy Candia repurposes discarded bikes into pedal power machines or bici maquinas. We created this doc to raise awareness of communitarian Freddy's door to door quest to eradicate the indigenous lifestyle of poverty. For more information visit http://cochabambapedal.com
If you would like to donate your discarded bike you can reach out to Freddy directly. (
Update shortly)